By Lloyd Ayala
After reading the different comments about Willie Revillame — I analyzed the reasons for his downfall, they are listed below;
The first, and main reason, is the lack of control of his tongue, which has gotten him into trouble on many occasion's. He doesn't think things through before he speaks. He will always apologize and even cry, but he will do it again when circumstances trigger it in another possible controversy or problem. His last blast against the management of ABS-CBN caused his knock down. This was a big mistake — he forgot that he is going against the wall of the good and very reputable name of Santos and Lopez. It was proven that the ABS-CBN management will not just allow or overlook such damaging outbursts by Willie Revillame — as it shows that most of the writers stated that this is not acceptable to the Filipino people, it is shocking and very new to them that such a talk show host can afford to do that.
Secondly –  is the comments made by most of these writers, using the word; "MAYABANG" (Showoff), whatever sweet talk he use and act as if he is helping the poor, the elderly, and the handicap, still he cannot camouflage his true nature that he is really a bluffer, braggart and showoff. The people can tell that success went to his head and that his feet were not flat on the ground the moment he tasted success, which is a NO-NO to showbiz people.
Thirdly – Disrespecting the guests and contestants on Wowowee by pretending joke with them, but in reality he is insulting them. An example of this, a very poor skinny man with big eyes will come to him on the show and Willie will ask him in Tagalog, "Kailan pa kayo tumayo," another example is when handsome Filipino actors will be guests on Wowowee and he will indirectly take shots at them by implying that looks will be nothing against his wealth, and let us not forgot the devastating tragedy of the ULTRA stampede, which most writers always associate with Willie, he cannot escape it. Willie acts like he is so concern for the old people and the disabled but in reality he is only using them to benefit his image, making him look like a caring guy, which is far from the truth. People can always sense it and it cannot be hidden that Willie is a  hypocrite.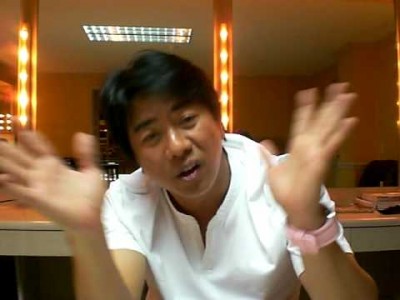 Charo Santos and Gabby Lopez made a very wise decision, which the majority of TFC subscribers, greatly, appreciate. It improves ABS-CBN's image by not associating themselves with such a low class, and controversial figure, who never learned from his mistakes — catapulted into fame and due to this, he is now going down to his tumultuous past. More power to Charo and Gabby!
Send your Press Releases, Articles, Opinions, Event Announcements to BayanihanTayo.com and have it published for FREE!