Manny Pacquiao was recently featured on ABC's Nightline tonight in a segment titled "From Champ to Congressman." In the feature you get a sample of the busy lifestyle of the Filipino dynamo from General Santos, Philippines. The female interviewer for Dateline had to wait over 14 hours just to do a short interview with the busy boxing champion.
Pacquiao was campaigning for the upcoming Philippine elections, and he won the congressional seat in Sarangani on May 10.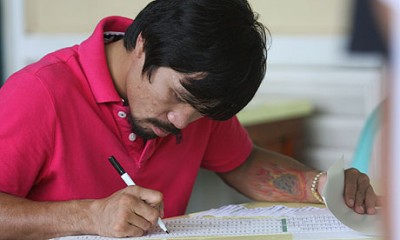 Pacquiao has stated after winning the election that he will fight only one more fight on either November 6 or November 13 and hopes that fight will be against Floyd Mayweather Jr.